---
Lighting the Way, Today and Tomorrow
Dominion Wire & Cables Limited was established in 1980 and is Fiji's only local maker and distributor of cable solutions for Energy, Communication, Data and the Industrial Sector. We also export to Australia and New Zealand as well as the rest of the Pacific Islands and beyond. Our company produces cables according to the highest global standards such as AS/NZS and BS specifications in our own factory. This enables us to promptly deliver cables locally and internationally.
With over 30 years of cabling production experience, we have acquired the skill and ability to deliver projects from inception to completion according to customer satisfaction. Dominion's research and development team are able to design, manufacture and supply power systems to meet all types of cable demands.
Our manufacturing process includes access to high-tech modern cable making technology and advanced testing labs which lead to the manufacture of a wide range of cables to meet all requirements.
In 2004, Dominion Wire & Cables Limited won the "FTIB Exporters to the Pacific Islands Award", further boosting our company's capabilities in product exportations beyond our shores.
Dominion Cables aspires to be the leading cable manufacturing company locally and internationally by maintaining superior customer relationships, team proficiencies and exceptional quality service. We ceaselessly endeavor to deliver low-cost solutions for all types of cable assistance projects.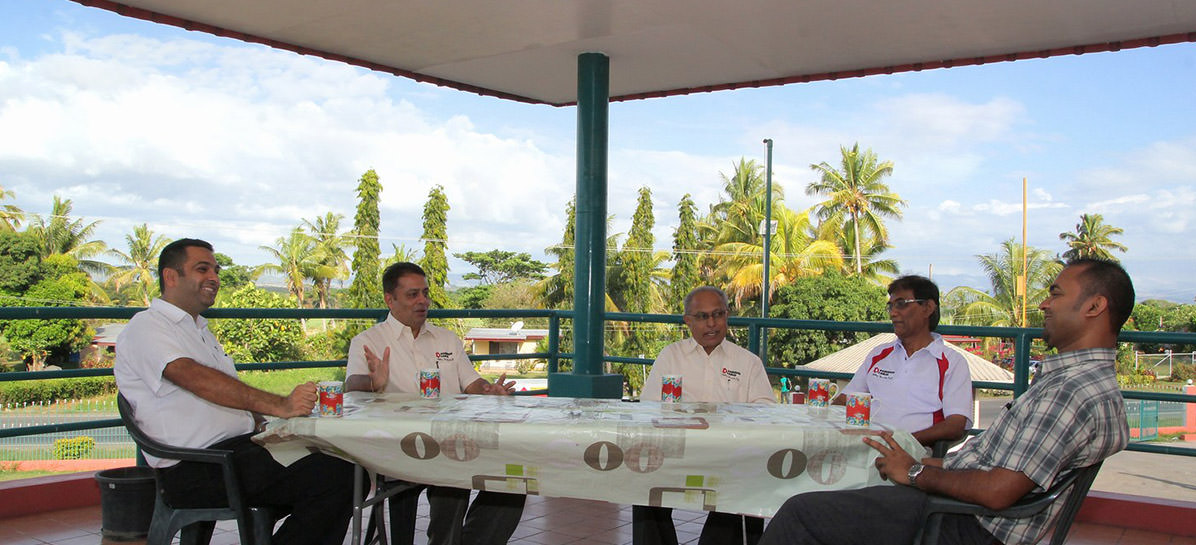 Dominion Wire & Cables Limited is the major producer and provider of cable solutions for energy, communication, data and industrial sectors in Fiji and the South Pacific.
Aside from just manufacturing cables, we also cater for a complete cable and accessories package for instrumentation, communication, data and energy systems. We offer services such as Quality Management Systems, best practice methods, shared learning and an array of excellent technical resources available.
Over the years, Dominion Cables has expanded rapidly to include more production lines, state-of-the-art production equipment and significant extra staff to meet the increasing cable demands for Fiji's infrastructure and economic developments. We have also established an additional warehouse to serve the growing needs of cable manufacturing.
With our company's distribution network covering the Pacific, our dedicated team of experts strive to meet exact customer specifications while providing enhanced logistics and an excellent level of technical support.
Dominion Cables envisions itself as a company that can reach even greater heights… we are lighting pathways for Fiji and the Pacific.